From lush greenery to urban chic venues, This Guide is your ultimate resource for discovering and selecting the ideal event space that aligns with your vision. Whether you're organizing a corporate seminar, a wedding reception, or a social gathering, join us as we unveil a curated selection of West Singapore's hidden gems, complete with insightful information and practical tips to ensure your event is a resounding success. Let's embark on a journey to explore the finest event spaces the West has to offer!
GENTING HOTEL JURONG
Genting Jurong Hotel Event Spaces: Unveiling Possibilities
Discover versatile event spaces at Genting Jurong Hotel, blending elegance with innovation. From the lavish Grand Ballroom hosting up to 300 guests to intimate meeting rooms accommodating 10-20, each space is equipped for your unique event needs. Capture nature's beauty on the Outdoor Terrace (150 guests) and foster collaboration in function rooms (30-100 guests). With culinary excellence and personalized planning, Genting Jurong Hotel is your canvas for unforgettable events.
SCIENCE CENTRE SINGAPORE
Science Centre Singapore Event Spaces: Ignite Curiosity
Explore innovative event spaces at Science Centre Singapore, where curiosity meets creativity. From the versatile Annex Hall (300 guests) to the expansive Marquee (500-700 guests), each space offers unique possibilities. Engage outdoors in the Kinetic Garden (200 guests) and captivate with immersive experiences at the Omni-Theatre (248 guests). Experience interactive learning in Exploration Labs (40-50 guests). With cutting-edge technology and tailored support, Science Centre Singapore transforms events into captivating journeys.
NOONTALK MEDIA
NOONTALK MEDIA Event Spaces: Igniting Creativity
Experience NOONTALK MEDIA's transformative event spaces, where creativity thrives. From the versatile Main Studio (150 guests) to the intimate Creative Lounge (50 guests), each space is tailored for innovation. Capture podcast magic in Podcast Suites (2-4 guests), and host grand gatherings in the Event Hall (300 guests). Relax in the Green Room (20 guests) before your moment. Cutting-edge technology and tailored support ensure your event shines.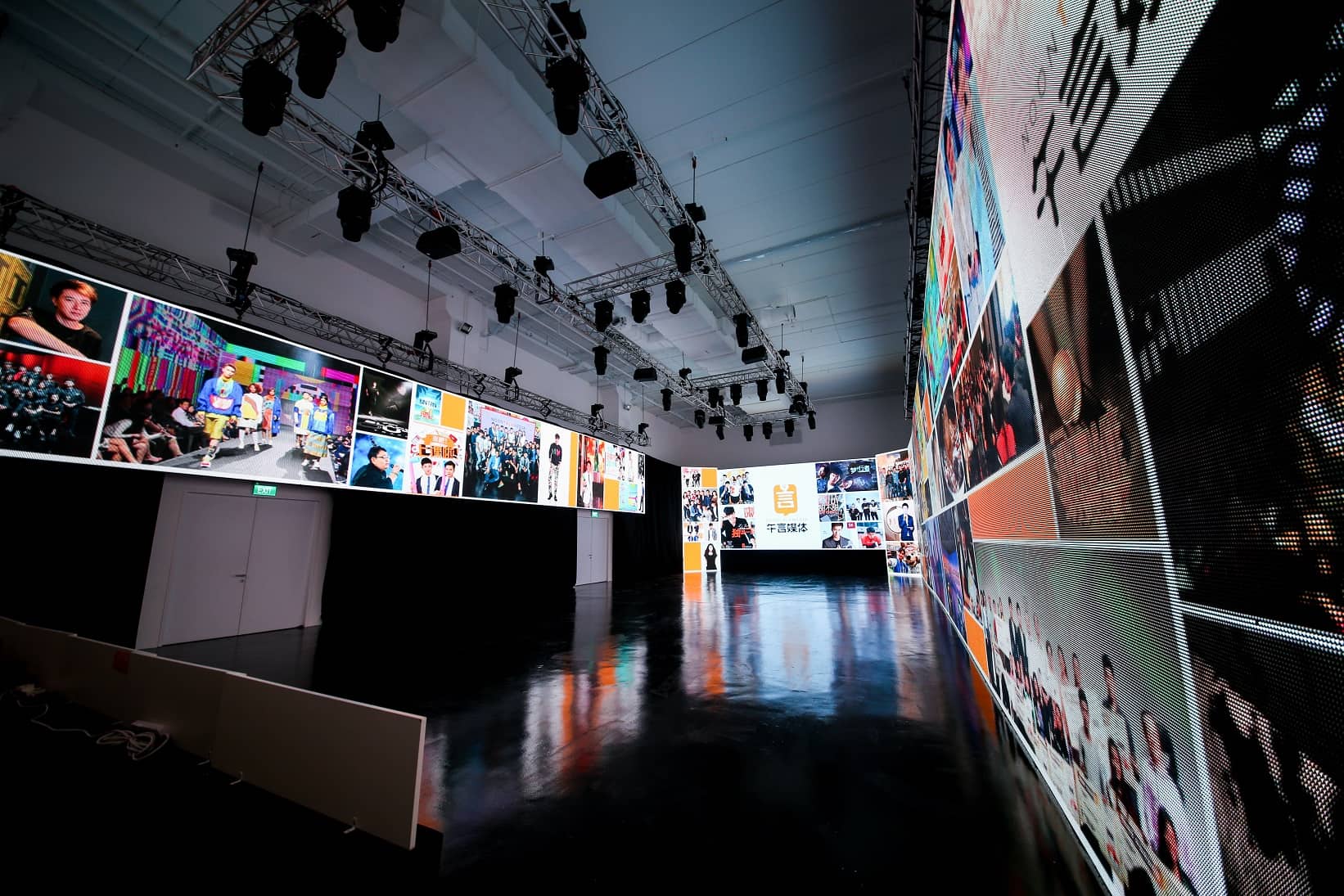 THE CHEVRONS
The Chevrons Event Spaces: Crafting Memories
Discover The Chevrons' versatile event spaces where memories come alive. Host grand affairs in the Grand Ballroom (450 guests) or intimate gatherings in Function Rooms (30-200 guests). Embrace outdoor charm at the Poolside Venue (350 guests) and add fun to your event in Karaoke Rooms (6-30 guests). Enjoy a lively ambiance at the Sports Bar & Bistro. With expert support, The Chevrons brings your event vision to life, creating unforgettable moments.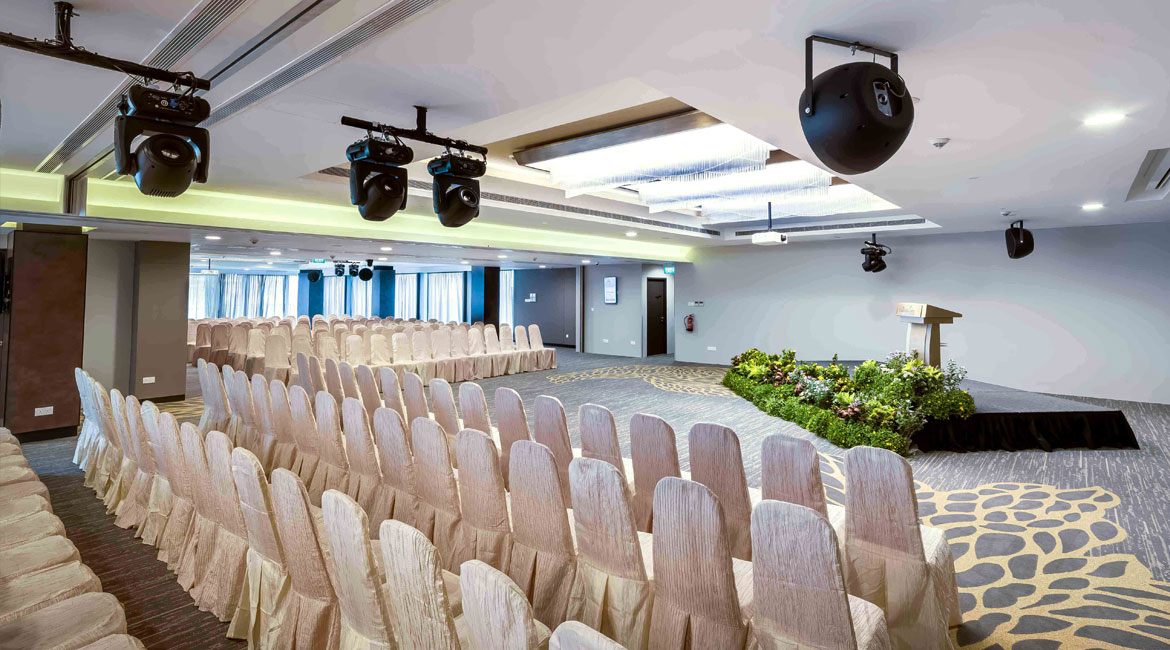 NUSS THE GRADUATE CLUB @ THE KENT RIDGE
NUSS at The Kent Ridge Event Spaces: Where Elegance Meets Versatility
Experience the elegance of NUSS at The Kent Ridge's event spaces. Host grand celebrations in the Kent Ridge Guild House Ballroom (400 guests) and intimate gatherings in Function Rooms (10-100 guests). Enjoy outdoor charm and culinary excellence in versatile spaces. Elevate your dining experience in Private Dining Rooms. With expert support, NUSS at The Kent Ridge creates unforgettable moments for any occasion.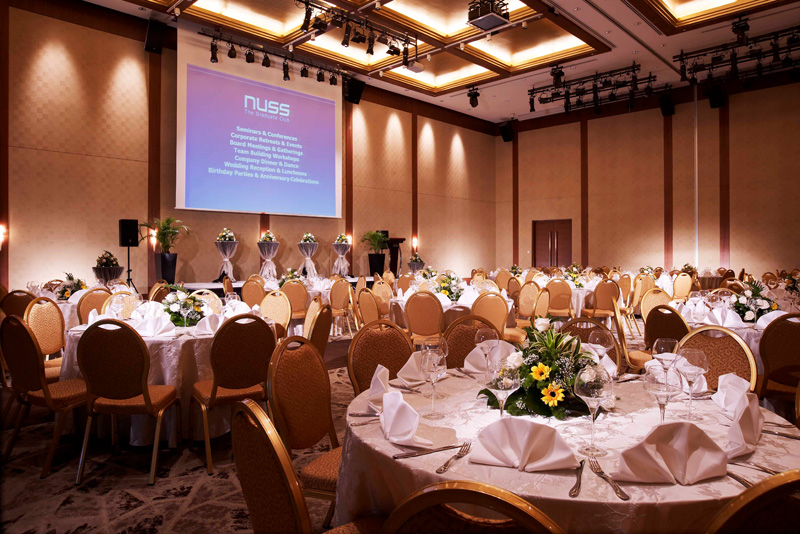 HAW PAR VILLA
Haw Par Villa Event Spaces: Unveiling Cultural Wonders
Experience the enchanting event spaces of Haw Par Villa, where culture comes alive. Explore the mythic Ten Courts of Hell Courtyard, host grand gatherings in the Amphitheatre (500 guests), and embrace intimacy in the Dragon & Tiger Pagodas. Immerse in garden settings and cultural immersion. With customization options, Haw Par Villa transforms events into captivating cultural journeys.
WARREN COUNTRY CLUB
Warren Country Club Event Spaces: Where Elegance Meets Nature
Discover versatile event spaces at Warren Country Club, combining elegance with relaxation. Host up to 300 guests in the Grand Ballroom or embrace the outdoors at the charming Outdoor Pavilion (150 guests). Network in the Lounge and Bar Area, or make a splash by the Poolside Terrace (100 guests). With golf course views and personalized service, Warren Country Club creates unforgettable events tailored to your vision.
You've explored our guide to the finest event spaces in Singapore's west, and we're thrilled to have shared these hidden gems with you. But wait, there's more – we're inviting you to be part of the adventure too!
If you've come across any outstanding event venues or insider tips that we might have missed, we want to know. Your insights could light the way for others seeking the perfect spot @sales@venuexplorer.com.sg
And yes, there's a reward for your valuable input! Sharing is caring, after all. So, drop us a line at [email address]. Let's collaborate to make events in the west even more amazing.